Garza Blanca Cancun provides on-site COVID-19 Tests for our guests
Your vacations can continue worry-free
Meeting the COVID-19 Testing requirements is as EASY as 1-2-3!
1
Check-In to the Resort. Schedule your COVID-19 Test with the Front Desk upon Check-In.
2
Take your COVID-19 Test on-site 24 hours prior to your departure from Mexico.
3
Show your Negative COVID-19 test results prior to boarding your flight back home.
Please note that for guests making new reservations from August 1, 2021 and onwards, there have been some changes to our COVID-19 Policy.

While there have been some changes, TAFER Hotels & Resorts is still committed to upholding the highest standards of hospitality and ensuring the safety of both guests and staff with our enhanced health and safety protocols. You are part of our family, and here at TAFER Hotels and Resorts, there is nothing more important.

Rest assured that we are doing everything we can to ensure a safe environment during your stay. In order to make your vacation experience as seamless as possible, Garza Blanca Cancun offers on-site COVID-19 testing in compliance with the latest government regulations. The tests are administered on-site through a certified 3rd party laboratory. Both PCR and Antigen testing is available at a discounted rate. Testing can be arranged at reception on the day of check-in and must be taken within 24 hours of your departure.

For any guests who receive a positive COVID-19 test result, Garza Blanca Cancun will offer a discounted rate for those who need to extend their stay to meet the quarantine requirements until they have recovered and can show proof of a negative test result as required by the airlines. Guests will be required to pay for any incidentals while quarantined in the comfort of their luxury suite.

We realize that our 'new normal' is continually changing, and we want you to know we are here for you so you can travel safely.

For more information, check your local government website or contact the airline you booked with for up-to-date testing requirements and COVID updates.

Should you have any questions about your reservation, contact us at 1-877 205 1410.
Terms and conditions apply, subject to change without any prior notice.
Frequently Asked Questions
---
TAFER Hotels & Resorts has updated all of our hygiene and sanitization protocols based on the industry standards for resorts operations to ensure that you have a safe stay.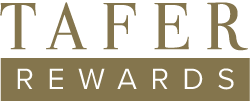 For TAFER Rewards Members Only!
Get exclusive daily discounts when booking a minimum 4-night stay at Garza Blanca Cancun's selected suites.
Our summer inventory is selling out fast, but TAFER Rewards has your back! Enjoy your early access to the hottest sale of the year!
view offer