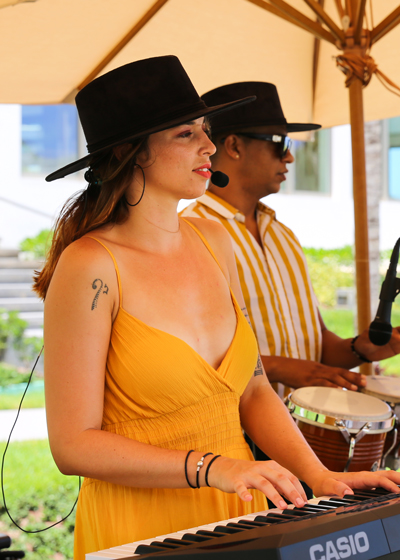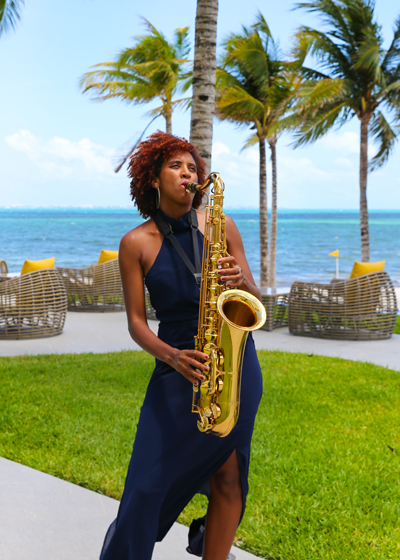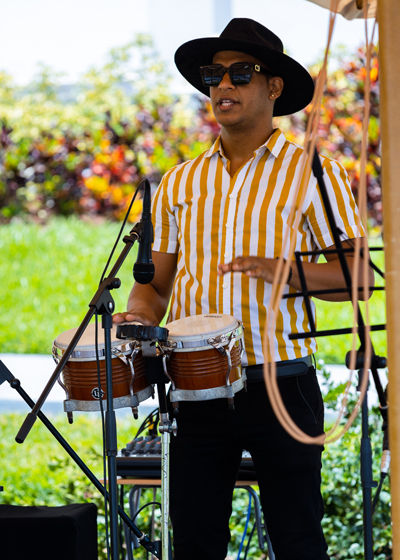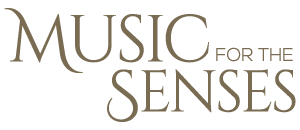 All Inclusive
Garza Blanca Resort Cancun is pleased to announce that it has launched a regular Live Music Experience program for guests to enjoy each and every day.
We are excited to welcome our three new expert musicians from Cuba who domain the arts of playing diverse instruments like: the flute, the piano and the trumpet.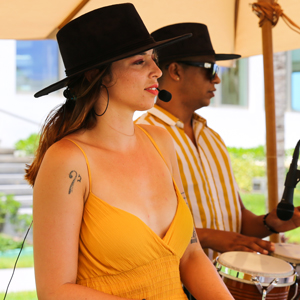 Born on December 20th, 1994, in Nueva Gerona, Cuba, Isabel started her musical career when she was four years old, participating in festivals such as "La Canción Infantil", in which she received several prizes and recognitions. However, when she was eight years old, at the Escuela Vocacional de Artes Leonardo Luberta Noy, she discovered her true passion for music when she took a basic piano course.
In 2010, she graduated with a degree qualifying her to teach music at the elementary level. She continued with her studies at the Escuela Nacional de Arte (ENA), in Havana Cuba, and graduated in 2015 with a specialty in Piano and obtained remarkable results. Subsequently, she started her work and professional life in her town, working as teacher and as a band member of the group Son Clave, where she worked professionally as a musician in diverse tourism sectors, going on state and national tours. With Son Clave, she was awarded the "Musical Excellence" award. In 2018 she moved to Mexico, where she has continued her professional career as an instrumentalist, vocalist, and an arranger with the group Son Clave.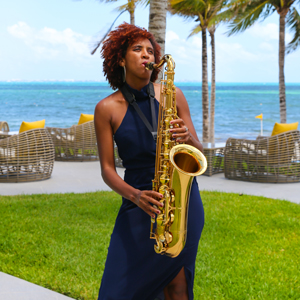 Born on October 19th, 1989 in Havana Cuba, she started her musical studies when she was 10 years old at the Escuela Vocacional de Arte (EVA), where she studied the clarinet for five years. Then, she continued her studies at the Escuela Nacional de Arte (ENA), where she polished her talent over the next four years, and from where she graduated as an instrumentalist with a qualification to teach the clarinet. After her graduation, Isabel started her professional life as a saxophonist, being part of diverse national orchestras.
She was also part of the National Concert Band and, after that, she worked for two years in the tourism sector in Cayo Largo del Sur. In 2017, she became an official member of the Latin music group Son Clave; with the group, she traveled to Mexico, where she resides and where she continues developing her career as saxophonist, clarinetist, chorist, and arranger. She also obtained the award of "Musical Excellence" together with the group Son Clave.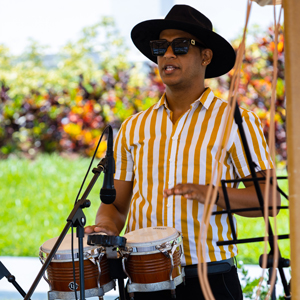 Born on April 21, 1995, in Juventud, Cuba, he began his studies in music at the age of 10 at the Leonardo Luberta Noy school, specializing as a trumpeter. In 2016, when he was just 16 years old, he entered the Escuela Nacional de Música in the City of Havana, where he was part of the "Jazz Band" orchestra, which represents the institution and participates in various national and international competitions; with the group, Yuniel obtained important awards and recognitions.
During 2016, he graduated from the Escuela Nacional de Musica and entered the military service with the position of instrumentalist musician in the Armed Forces band. After finishing his service, in 2018, he became part of the band Son Clave, with which he traveled to Mexico, where he resides up to this day. Yuniel is still a member of Son Clave, where he is a trumpeter, arranger, and musical composer. With Son Clave, he was awarded the "Musical Excellence" award.
For TAFER Rewards Members Only!
Enhance your next getaway with limited-time benefits. Create your TAFER Rewards account without an extra cost to enjoy our TAFER Day special rates and additional amenities. Join us today and plan your stay in Cancun