The Best Resort in Cancun for Kids
Garza Blanca is one of the best family-friendly all-inclusive resorts in Cancun. The fabulous Kids' Club is the place for children to play, learn, and have fun. The best part about it is that the Kids' Club is absolutely free for kids aged 4 – 12.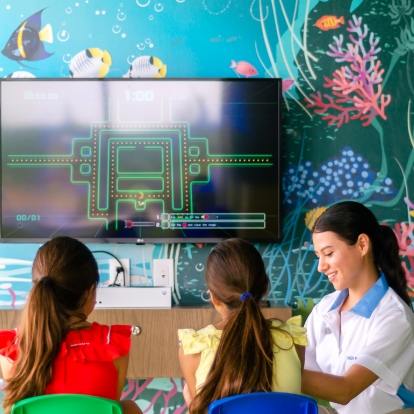 Interactive Playtime
Learn, Discover, and Create
Garza Blanca Cancun's Kids' Club features a sea life and nature theme with an incredible interactive design. We offer a dynamic program of activities both indoors and outdoors. The kid-friendly space is teamed by certified babysitters who are fully bilingual and is a safe environment for your little ones to play educational and entertaining games. With a full schedule of daily activities between 9:00 am and 5:00 pm, your child(ren) will have the opportunity to learn, play, and create. Kids can look forward to activities such as crafts, games, beach sports, culinary experiences, video games, and more.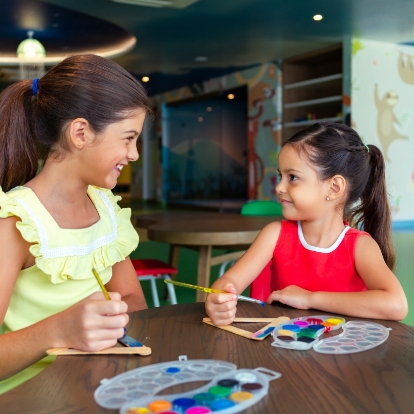 Kids' activity highlights include:
Beach Sports
Build a Sandcastle
Face Painting
Movie Time (in our Kids' Movie Theatre)
Arts & Crafts
Video Games
Reading Club
Wibit Aqua Park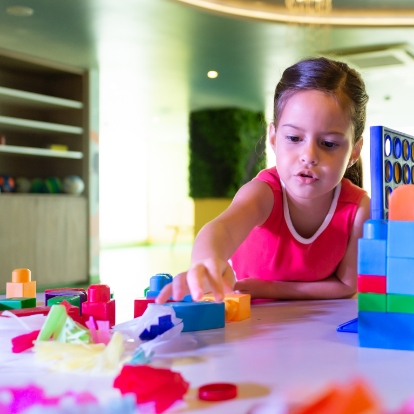 Family-Friendly All-Inclusive Cancun Resort
Kid-Pleasing Vacations
Garza Blanca is a resort that caters specifically to families. While the little ones are absorbed for hours with the fun and games offered at the Kids' Club, adults will be able to set aside some time exclusively for grown-ups.
Terms and Conditions
The Kids' Club is open daily from 9:00 am to 5:00 pm for children between the ages of 4 through 12. All Kids' Club staff are fully trained and certified babysitters, who also provide babysitting services. There's a limit of 2 children per babysitter. Guests can request the babysitting service at the Kids' Club or with the Activities Manager. If you have any questions, please send an email to kidsclub.gbcn@garzablancaresort.com and they will be able to assist you.
- Cost: The Kids' Club is free for kids aged 4 – 12. Babysitting services can be requested for kids under the age of 4 and outside of Kids' Club hours. The cost for the babysitting service is $35 USD per hour for 1 child and $45 USD an hour for 2 children. *Prices are subject to change during the holiday season.
- Ages – 4 - 12