Resort Location
The lavish resort commands a prime site in the tranquil Playa Mujeres neighborhood next to Playa Mujeres Golf Club, designed by Greg Norman, and El Meco Mayan temple.
How to arrive from the airport
Situated just 30 minutes from Cancun International Airport, Garza Blanca Resort Cancun redefines the meaning of luxury accommodations in Cancun's most breathtaking Caribbean location.
Nearby points of interest from Garza Blanca Resort Cancun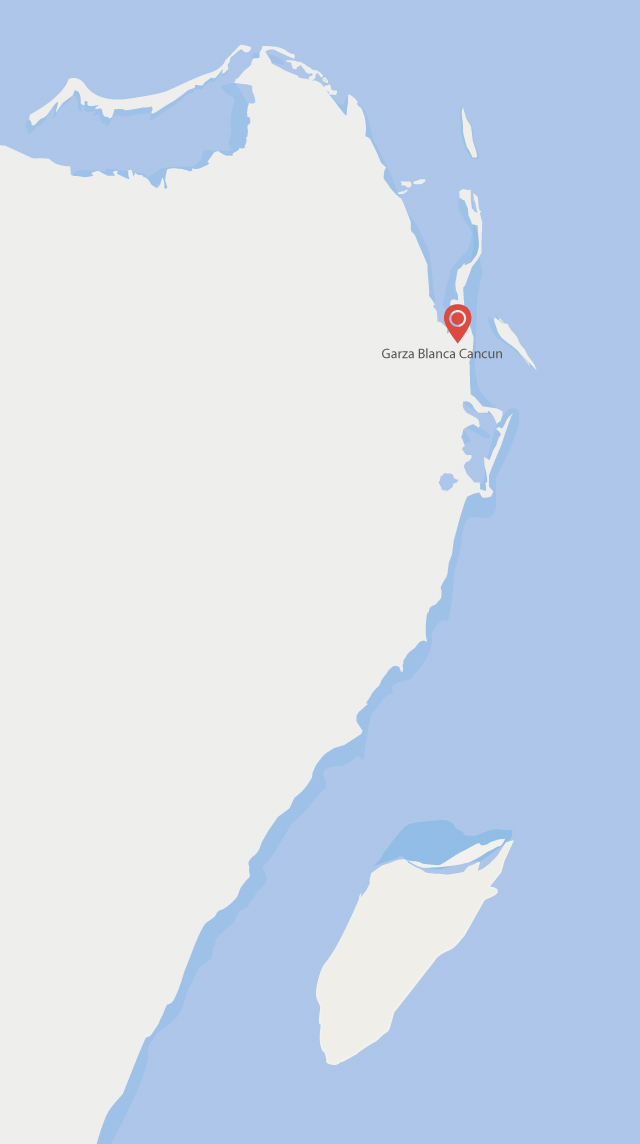 The south beach Playa Mujeres zone boasts one of the best stretches of white sandy beach in the area while the sea's waves and currents are gently buffered by the presence of Isla Mujeres, which you can see on the horizon from Garza Blanca Resort Cancun. The resort is also only 5 Minutes from the ferry dock to enjoy day trips to Isla Mujeres' North Beach or to swim with dolphins and whale sharks and 15 minutes from malls and tourist attractions such as the aquarium, Museo Maya, bars, restaurants and nightclubs.
The whole of the Yucatan Peninsula, where Cancun is situated is also home to some of Mexico's most prized archeological sites that recall the glory of the Mayan empire that once swept the whole south eastern region of Mexico into Belize and Guatemala. Chichén Itzá, Tulum and El Meco are just some of the Mayan vestiges you can explore during your vacation at Garza Blanca Resort Cancun.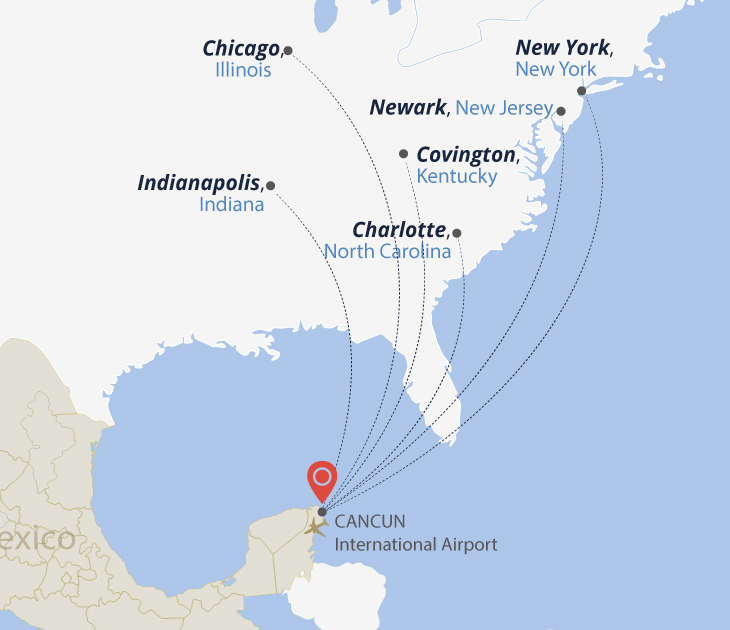 Flights to Cancun, Mexico
Chicago, Illinois (5hrs. 50min. aprox.)
New York, New York (5hrs. aprox.)
Indianapolis, Indiana (5hrs. 22min. aprox.)
Charlotte, North Carolina (4hrs. aprox.)
Covington, Kentucky (6hrs. 15min. aprox.)
Newark, New Jersey (5hrs. 24min. aprox.)
Playa Mujeres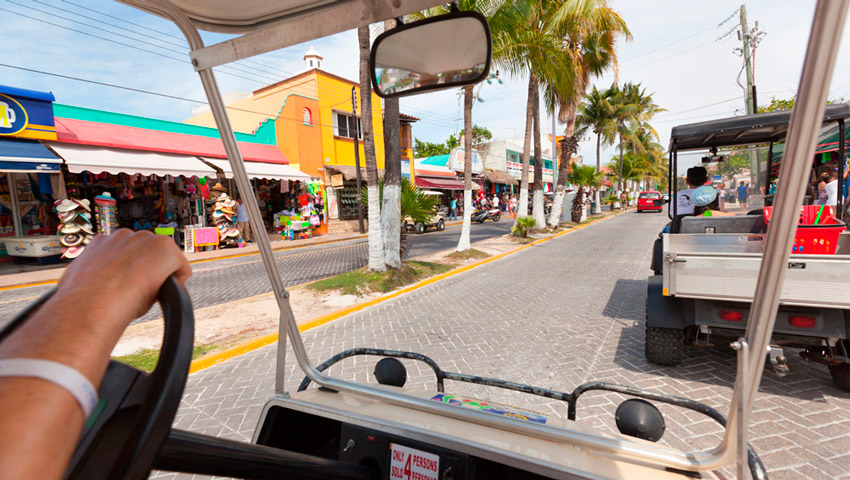 Just 15 minutes by ferry, Isla Mujeres is a "must see" addition to any Cancun vacation. The idyllic island makes for a perfect day trip which you can explore by golf car, bicycle and scooter.
Mayan Ruins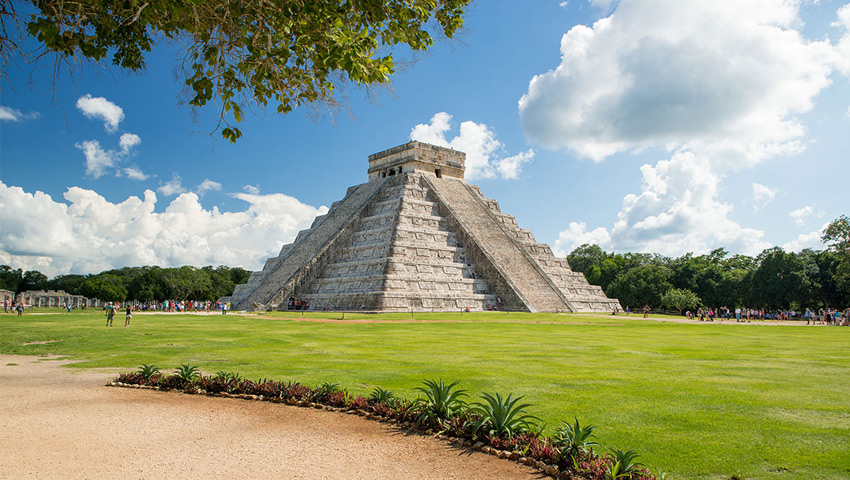 While Cancun has its own ruins, such as El Rey in the Hotel Zone and El Meco just around the corner from Villa del Palmar Cancun, your vacation in Cancun is not complete without a day trip to one of the major Mayan archeological sites such as Chichen Itza, Tulum, Ek' Balam, or Uxmal.
Cenotes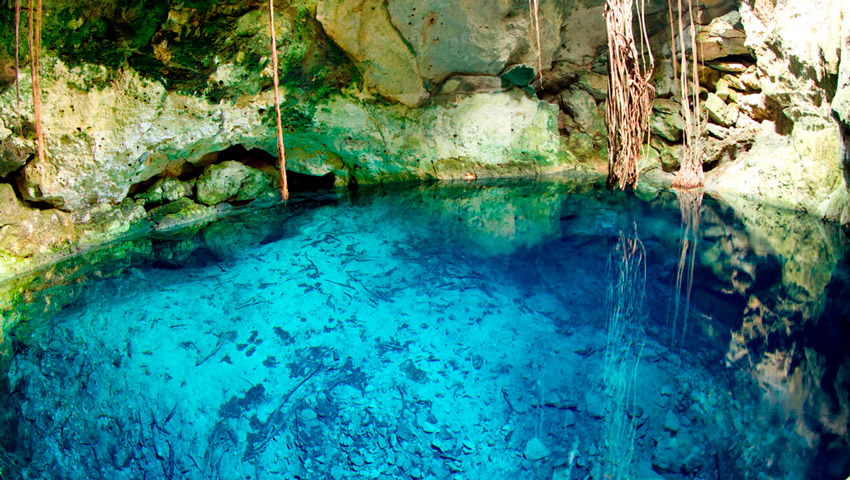 The Yucatan peninsula is renowned for its cenotes, which are large water holes with subterranean rivers. Cenote tours include many different activities such as zip-lining, rappelling, snorkeling and scuba diving, in addition to more tranquil experiences like swimming and wading through underground rivers.
Playa Mujeres Golf Club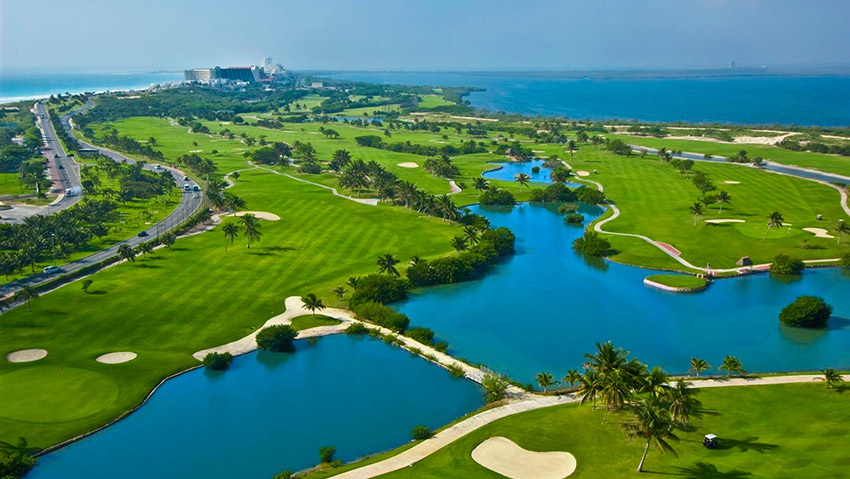 This is the only golf course in Mexico which has been recognised by EWG (the Executive Women's Golf Association) and actually ranks among the top 10 courses in the country.
Playa del Carmen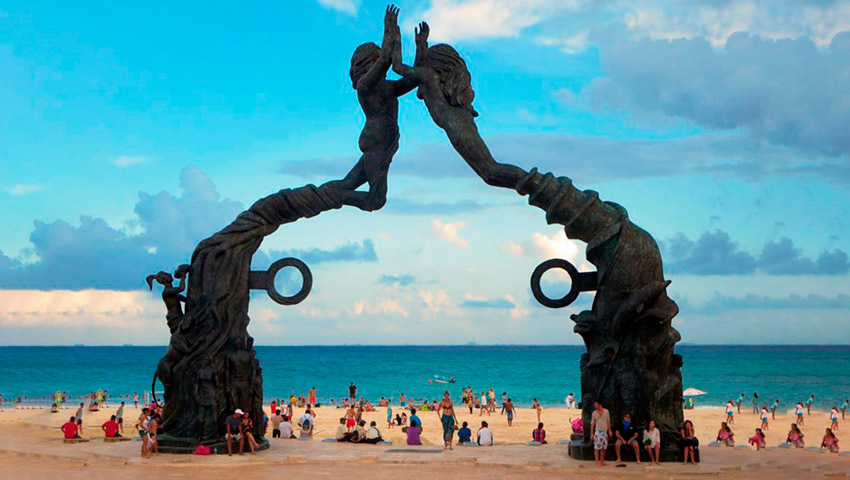 About an hour drive from Villa del Palmar Cancun, Playa del Carmen is a great destination to visit while on vacation in Cancun. You can go to enjoy the beach, great shopping, nightlife and the bohemian vibe or even take the ferry to the Island of Cozumel.
Bacalar
Bacalar is the perfect location for water related activities. The stunning lagoon, situated just in front of city and boasting 7 shades of blue, is ideal for snorkeling, scuba diving and small boat excursions.
Holbox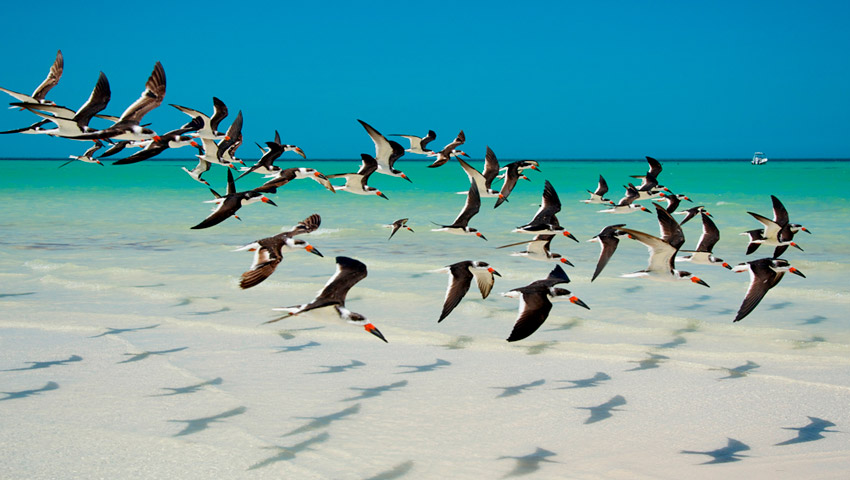 Just off Cancun's Caribbean coastline, you will find one of the most stunning hidden gems: Holbox Island.
Adventure parks
With such a rich cultural background and stunning natural wonders, Cancun and its surroundings is packed with adventure parks that include cenote experiences, zip-lines, ATVs and more.