Weather in Cancun
Check out the Tropical Climate in Cancun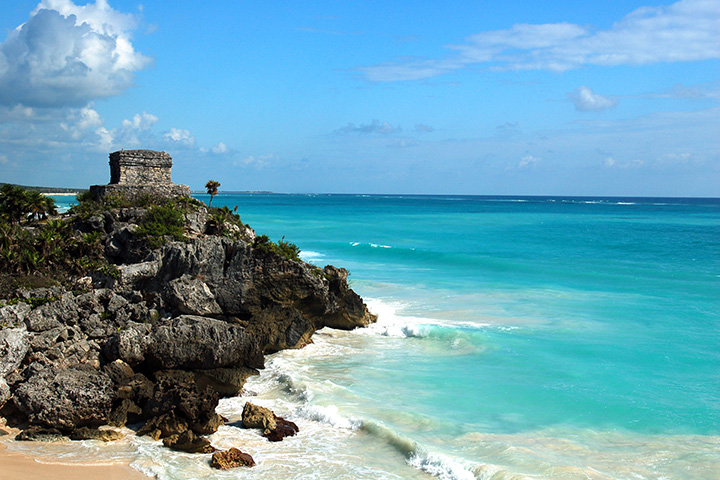 No matter what time of year you visit, you can experience amazing weather in Cancun while on a wonderful vacation to Mexico, where fun in the sun never ends! Boasting a higher average of sunny days than many other nearby destinations, Cancun is home to some of the best weather in the Caribbean. Regardless of the time of year, the everyday temperatures of both the air and the ocean are comfortably warm, which makes it a perfect getaway during the chilly winter months, although the balmy summer months can also be a great time to visit.
It's Sunshine Season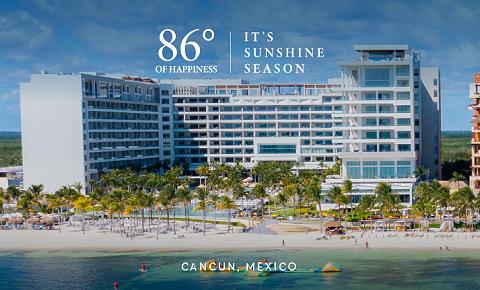 Sunny Weather in Cancun

---

With an average of 240 days of warm sunshine each year, Cancun is an ideal choice for a destination with sunny vacation weather, so much so that it would be unusual to experience bad weather during an entire trip. Sunlight is plentiful throughout the year with an average of 11 hours of daylight in the winter and 13 hours of daylight in the summer. Anyone who suffers from seasonal affective disorder (SAD) will appreciate the unlimited chances Cancun provides during the winter to delight in the natural Vitamin D derived from sunlight.

Warm Caribbean Temperatures

---

Another advantage of the weather in Cancun are the temperatures, which are typically pleasant throughout the year, with an average variation between 66ºF (19ºC) and 91ºF (33ºC), and temperatures seldom dipping below 57ºC (14ºC) or going above 93ºF (34ºC). The ocean temperatures are always comfortable, usually between 80ºF (26ºC) and 82ºF (28ºC).

Will it rain in Cancun?

---

Rain is often the biggest worry for tourists planning their vacation, but with an average of just 60 rainy days per year, the likelihood of encountering an entire trip of wet days is highly unlikely. Besides, rain in the tropics is a lot different than the cold rain of the USA, Canada and Europe; so if you encounter a rainstorm, you will probably still be comfortable in your shorts and sandals!
Frequently Asked Questions