Garza Blanca Resort & Spa Cancun

All-Inclusive or Room Only, vacation your way!
Garza Blanca Resort & Spa Cancun, the newest addition to Tafer Hotels & Resorts, is in its soft opening phase. While the resort opened officially in December 2020, the grand opening will be in October 2021. Some aspects of the resort are still under construction as some suites and resort amenities, including restaurants and the rooftop swimming pool, are getting their final touches.
Currently, the property has 162 lavish, contemporary suites, five heated outdoor swimming pools, a signature Blanca Blue restaurant, a Food Truck, and a snack bar. Upon completion the property will offer 452 suites in total.
Garza Blanca Cancun is one of the region's most exclusive and contemporary resorts for luxury lifestyle vacations. This is a resort that transports you entirely, and you'll never feel like leaving. If you do decide to venture downtown, you'll be eager to return and enjoy everything the resort offers including personalized service and an Butler. Both Room Only and Gourmet Culinary All-Inclusive plans are available. We are open for reservations.
From the prestigious and award-winning corporate TAFER Hotels & Resorts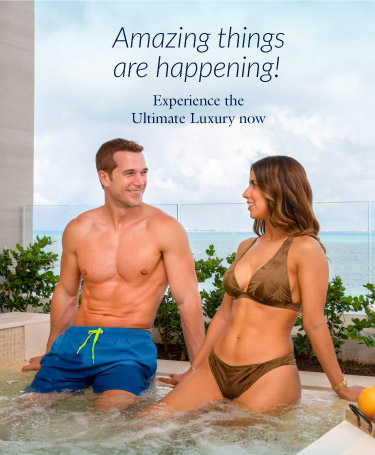 ---