The Best All-inclusive Resort In Cancun, Mexico
Garza Blanca Resort & Spa Cancun
The newest, hottest, and most luxurious yet addition to TAFER Hotels & Resorts collection of sophisticated all-inclusive resorts in Mexico's stunning beaches.
Ideally located on a white sandy stretch of Playa Mujeres, Garza Blanca Cancun offers exquisite experiences from the moment you step into the lobby, to the moment you check out from this heaven on earth. This luxurious resort in Cancun encompasses only the finest comforts, so you can live a classy oceanfront stay in the Mexican Caribbean.

Curated All-Inclusive & Room Only Stays in Cancun
Garza Blanca is the best resort in Cancun for luxury lifestyle vacations with all-inclusive and room only plans available for every traveler. Choosing the Gourmet Culinary All-Inclusive plan means you will enjoy exclusive fine dining and drinking at the resort's grounds with payments and tips already included. Room Only reservations can enjoy the gourmet restaurants and drinks available at an extra cost.
All-inclusive or room only, you will be entirely captivated by the exquisite delicacies we have in store for you.
The best resort in Cancun for luxury lifestyle vacations
---
Guest Reviews & Experiences
IN THEIR OWN WORDS
Find out what other have lived at this pristine resort situated in an idyllic beach location.
AWESOME TIME IN CANCUN
From tripadvisor
Excellent Servers!
From tripadvisor
Hiroshi & Enrique is an experience you will not forget.
From tripadvisor
LOVED this fantastic resort!! Highly recommend!!
From tripadvisor
Hotel
From tripadvisor
---
Luxury Accommodations in Cancun
This sophisticated resort in Playa Mujeres features designer style and unique details in each of its 452 luxury suites, which include elegant furniture, TAFER's signature mattresses and linens, and ocean and garden views from the stunning 1 and 2 bedrooms suites available.
Residential-Style Penthouses & Lofts in Cancun
Upgrade your experience in paradise and book a glamorous stay in one of our residential-style suites that feature spacious 3-bedroom suites and extensive 3 and 4-bedroom penthouse lofts with chic contemporary design, lavish bedrooms, stylish living spaces, and private terraces.
Terms and conditions
Room Only reservations: rates are based on double occupancy, are subject to change without notice and do not include taxes and/or service fees (19%).
All-Inclusive reservations: rates are per person per night, are subject to change without notice and do not include taxes (19%) and are based on maximum occupancy.
All Inclusive reservation: rate is based on 2 guests, 4 nights, includes all taxes and service fees.
Celebrities' Hottest Vacation Spot
Discover what makes Garza Blanca the meeting point of top celebrities and make this celebrity-approved all-inclusive resort your next destination.
---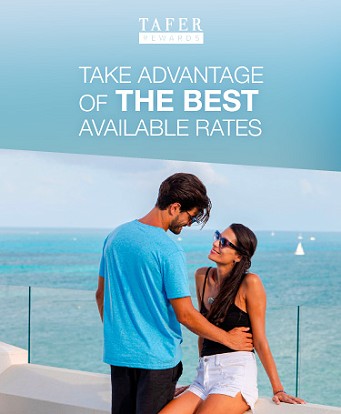 TAFER Rewards
register now to start saving
An exclusive loyalty program offered by TAFER Hotels & Resorts that gives you the opportunity to save on luxury vacations in paradise. Check out the details here.
---
Events
at Garza Blanca Cancun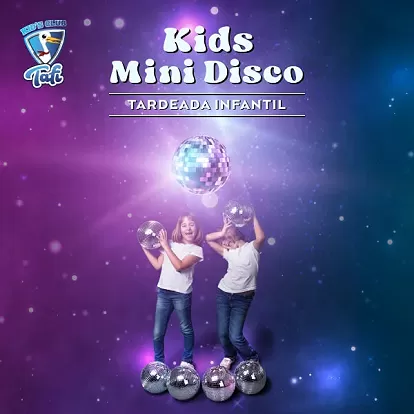 Kids Mini Disco
Date: April 09, 2023
Where: Kids Club
Hours: 4:00 pm
Cost: Free Activity
Activity for children between 4-12 years old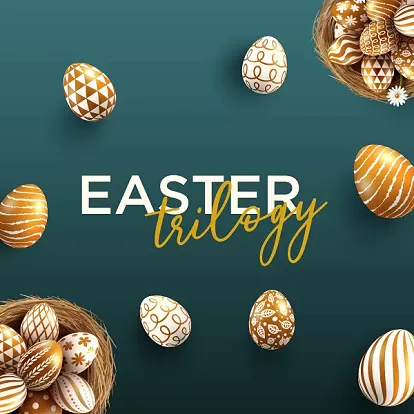 Easter Trilogy
Where: Foodtruck
Hours: 12:00 pm to 4:00 pm
Day: April 6th, 7th & 8th
Included in the All-Inclusive Plan & Meal Plan.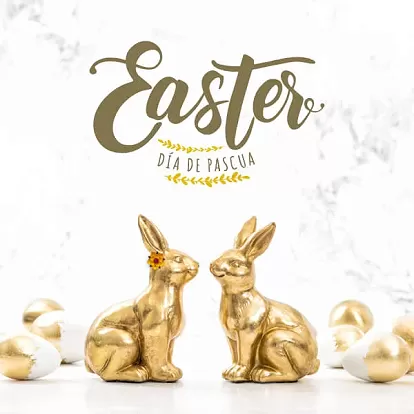 Easter
Date: April 09, 2023
Where: Gourmet Hall Restaurant
Hours: 9:00 am - 1:00 pm
Cost: $1,200 MXN Per Adult
Included in the All-Inclusive Plan & Meal Plan.
Frequently Asked Questions
Do you love traveling?
Subscribe to receive e-mails about special offers and exclusive resort news.