The Best All-inclusive Vacations In Cancun
Garza Blanca Resort & Spa Cancun
The newest, hottest, and most luxurious yet addition to TAFER Hotels & Resorts collection of sophisticated all-inclusive resorts in Mexico's stunning beaches.
Ideally located on a white sandy stretch of Playa Mujeres, Garza Blanca Cancun offers exquisite experiences from the moment you step into the lobby, to the moment you check out from this heaven on earth. This luxurious resort in Cancun encompasses only the finest comforts, so you can live a classy oceanfront stay in the Mexican Caribbean.

Curated All-Inclusive & Room Only Stays in Cancun
Garza Blanca is the best resort in Cancun for luxury lifestyle vacations with all-inclusive and room only plans available for every traveler. Choosing the Gourmet Culinary All-Inclusive plan means you will enjoy exclusive fine dining and drinking at the resort's grounds with payments and tips already included. Room Only reservations can enjoy the gourmet restaurants and drinks available at an extra cost.
All-inclusive or room only, you will be entirely captivated by the exquisite delicacies we have in store for you.
The best resort in Cancun for luxury lifestyle vacations
---
Guest Reviews & Experiences
IN THEIR OWN WORDS
Find out what other have lived at this pristine resort situated in an idyllic beach location.
DAO
From tripadvisor
5 star service and very authentic food
From tripadvisor
Hiroshi Japanese restaurant
From tripadvisor
Great Food and Service
From tripadvisor
Great trip with a few flaws!
From tripadvisor
---
Luxury Accommodations in Cancun
This sophisticated resort in Playa Mujeres features designer style and unique details in each of its 452 luxury suites, which include elegant furniture, TAFER's signature mattresses and linens, and ocean and garden views from the stunning 1 and 2 bedrooms suites available.
Residential-Style Penthouses & Lofts in Cancun
Upgrade your experience in paradise and book a glamorous stay in one of our residential-style suites that feature spacious 3 bedroom suites and extensive 3 and 4 bedroom penthouse lofts with chic contemporary design, lavish bedrooms, stylish living spaces and private terraces.
Special Offers
Terms and conditions
Room Only reservations: rates are based on double occupancy, are subject to change without notice and do not include taxes and/or service fees (19%).
All-Inclusive reservations: rates are per person per night, are subject to change without notice and do not include taxes (19%) and are based on maximum occupancy.
All Inclusive reservation: rate is based on 2 guests, 4 nights, includes all taxes and service fees.
Spa Imagine
luxury spa & retreat at garza blanca cancun
All Graza Blanca properties feature a wellness sanctuary better known as Spa Imagine; Garza Blanca Cancun is no exception. Enjoy life-changing treatments at the best spa in Cancun and don't forget to try our newest high-tech treatments: HydraFacial and Binary Premium by RÖS'S
Learn More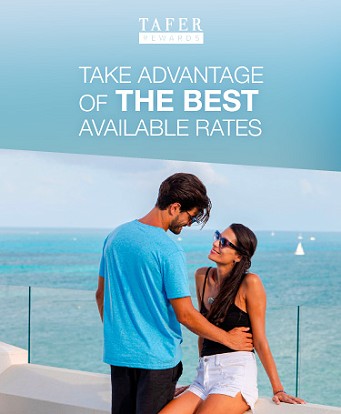 TAFER Rewards
register now to start saving
An exclusive loyalty program offered by TAFER Hotels & Resorts that gives you the opportunity to save on luxury vacations in paradise. Check out the details here.
---
Events
at Garza Blanca Cancun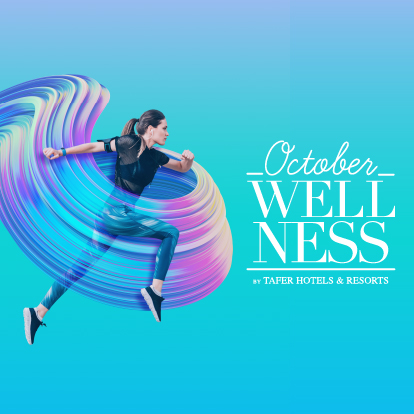 October Wellness
Where: Garza Blanca Resort & Spa Cancun
Day: October 17 to 31, 2022
Cost: Included in the All-Inclusive Plan
Do you love traveling?
Subscribe to receive e-mails about special offers and exclusive resort news.